When you order from us, you can expect to get one grain and soy free, locally produced, humanely raised lamb.  If you choose to use our butcher, we will include delivery to the butcher, we will act as your agent in paying the butcher out of your payment to us, and we will assist you in filling out the cut sheet.  Customers are welcome to make an appointment to come tour the farm before or after pickup.  If the weather is below freezing, we can also meet customers in Perinton.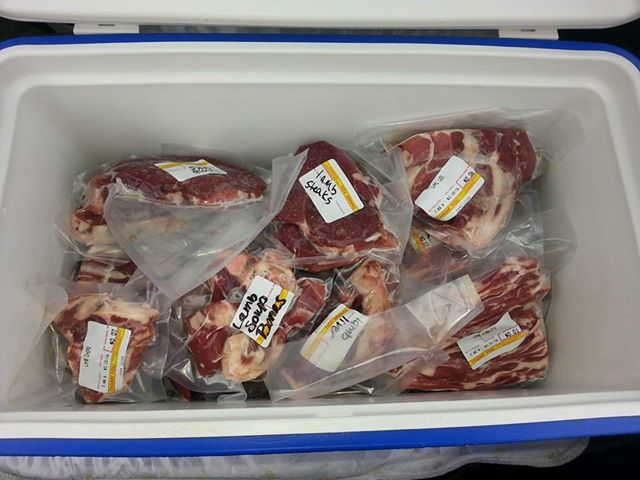 Grain free lamb may have a stronger flavor than grain finished lamb.  The fat will also be more solid when rendered than grain finished fats.
2013 Tunis cross bred wethers had an average hanging weight of 39 lbs, with a range from 35-43 lbs.  They were born April-May, came to the farm in June, and were butchered in January.  2014 lambs will be butchered in December and may therefore be smaller.
The cut and wrapped meat will be approximately 60% of the hanging weight, but will vary depending on your cut sheet selections.
American Lamb Board Pages: