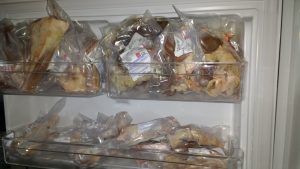 Our commercial freezer is packed to the gills with lamb!  We're really happy with the new butcher, everything looks good.
Prices:
Stew meat, ground, livers, tongues, kidneys: $9/lb
Shanks, rib and loin chops $11/lb
Rack of lamb, shoulder and leg (bone in or out) roasts $12/lb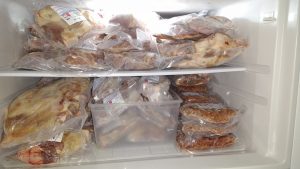 Call 585-420-8908 to reserve yours and make an appointment for pickup.