This is a very exciting day for Eddy Ridge Grassland. We have acquired our first pure bred Cotswold Ram with ACRA registration. With his help we hope to have ACRA and CBA register-able lambs next spring!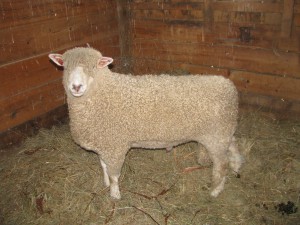 His grand-sire is an English Ram (Oakhill Ouzel M61), and we hope he can strengthen the English influence we have from some of our ewes' English grand-sire (Tingewick Pimm C6913).
We are very grateful to Orion Acres for producing and showing such a fine ram. Under Linda Schauwecker of Orion Acres, our ram has competed well, even bringing home Supreme Champion Ram from Topsfield Fair.
Naming contest!  Post a suggestion for a name for this fellow!  (Winner gets personal pride.)